We like to keep on the pulse of the best fundraising ideas. Clay shoots are becoming ever more popular, especially here in Texas.
An example of the success of a clay shoot as a fundraiser was the Memorial Hermann's Heroes in Health third annual sporting clay shoot at the Greater Houston Gun Club, Monday, February 29.  Drawing a record-breaking crowd of 275, the event raised more than $240,000 benefiting Houston's first air-ambulance in the sky, Memorial Hermann Life Flight®.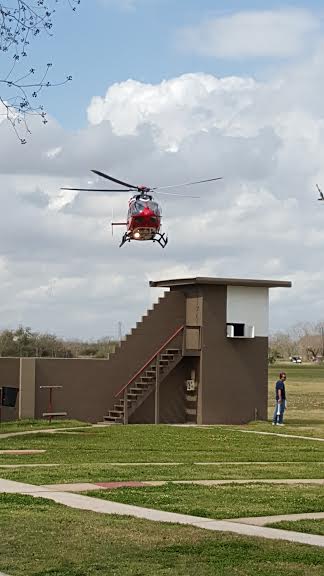 Heroes in Health is an active group, with a full calendar of events for members and young professionals to learn more about Memorial Hermann and the vital services the Health System provides to greater Houston.
The highlight of the day was a special arrival of Memorial Hermann's own Life Flight helicopter landing just before lunch was served.  Life Flight flies more than 3,500 missions each year and reaches patients as far as Louisiana in times of crisis. Events hosted by Heroes in Health provide education and additional funding needed to support this vital service.
The popularity of clay shoot fundraisers are on the rise for organizations looking to host an exciting and casual event. A recent Houston Chronicle article also cited the popularity of the event, which Ellie Francisco and the francisco+co team have great experience organizing and running.
"Clay shoots are a more popular fundraising vehicle for many non-profits as the costs are relatively low when compared to a golf tournament or to a gala," Ellie said.
The appeal of clay shoots extends across a wide swath of supporters too.
"The shoots are enticing to all age groups drawing the twenty-somethings, as well as a more established crowd of shooters and both men and women shooters," Ellie said.
An extra bonus of clay shoots are the variety available for each event.
The day can be as elaborate, and with multiple activities as the organization would like and can include shopping, music, raffles, different shooting contests or even a hunting dog modeling competition.
Ellie and the francisco+co team have a wealth of experience to make your next clay event a fired up fundraiser. Contact us at 866-366-5274 or info@franciscoandco.com for more information.